Bon, les cocos, je ne vous cache pas que vous êtes passé à un quart de mili-poil du dessin nanafout-j'ai-pô-le-temps.Mais 5 ans, quoi, c'eût été un shouilla la loose de ne pas poster quelque chose de consistant.Je m'exécute donc, dans la joie, l'allégresse et pour l'amour de mes lecteurs. ( mais toujours dans le foutoir, on ne se refait pas.)
En plus de mon tome d'Aquablue annuel, on a en effet eu la riche idée de s'acheter une barraque à la cambrousse, et comme je ne fais jamais les choses à moitié, la petite retape prévue s'est vite transformée en terra-formage titanesque.Très bon pour le moral mais moyen moyen pour le business…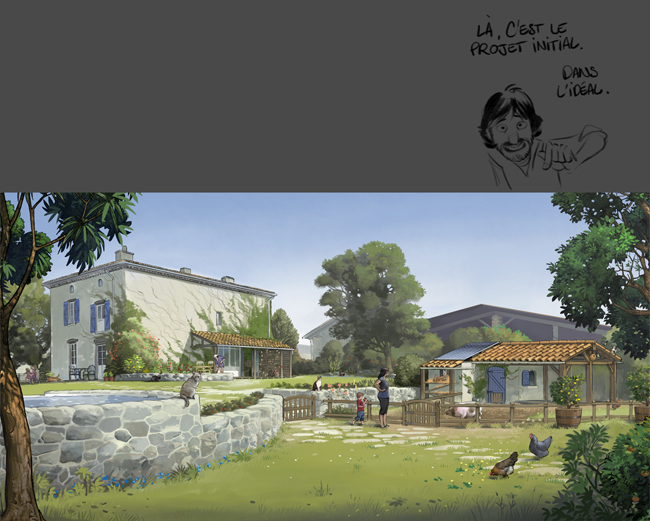 Dans l'idéal, parce que pour l'instant on est plus sur du Tchernobyl avec une pincée de New Vegas. Maaaaais, à force de sueur et de sang versée, on va y arriver et ça sera la plus belle maison du monde de l'univers (de notre hameau.)
Du coup, je vous aurais bien causé de notre nouvelle passion pour les murets de pierre sèche, notre candide découverte des merveilles de la permaculture et autres joyeusetés mais voilà, avec toutes ces bêtises, ben y'a plus le temps. Du coup je vous renvoie vers le blog de ma chérite qui en détaille quelques aspects, pour celles et ceux que ça intéresse.
– youpi la cambrousse –

Et c'est là qu'on se retrouve dans la même situation que chaque année. A savoir soit je ne poste rien, faute de temps pour préparer, détailler mon boulot. Soit on se la joue gros splurtchage de pixel à la mode barbare, vous prenez, vous prenez pas, c'est buffet campagnard.
Comme je commence un peu à vous connaitre, on va opter raisonnablement pour le deuxième choix ou je risque de me retrouver face à un mécontentement tel qu'il ferait passer les mouvements sociaux de ces derniers mois pour de guillerettes petites sorties familiales.
On y va, c'est parti, du gratouillis de disque dur, c'est random, c'est festif, c'est pour vous.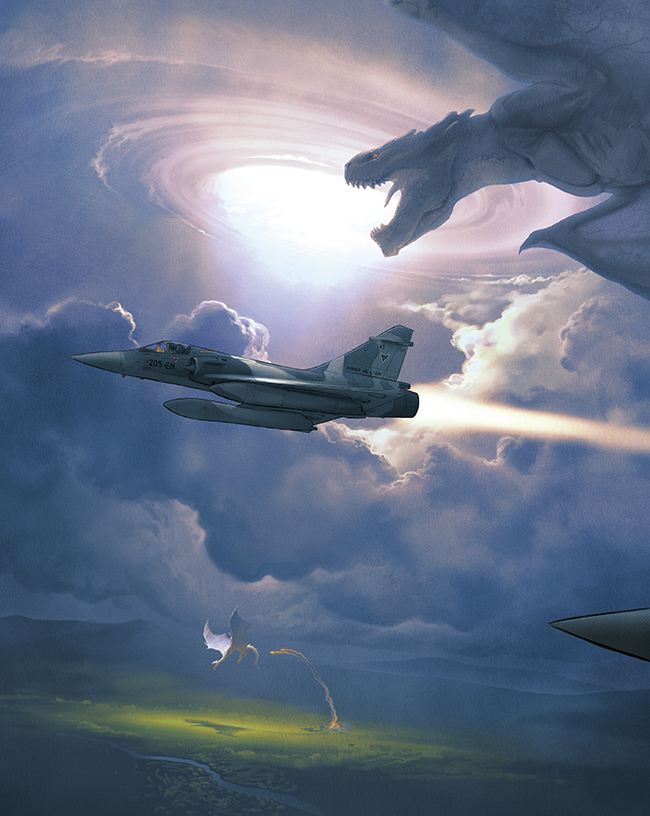 On démarre sur un projet bd avec un scénariste dont je tairais le nom, histoire de garder un peu de mystère, que je traine depuis un moment et que je n'arrive pas à concrétiser, faute de temps et faute d'avoir su trouver le juste compromis graphique.( l'approche bouge d'un rough à l'autre, je cherche, je cherche !) Là j'ai encore le cul entre 3 chaises et ça ne me convient pas. Autant, sur Aquablue j'assume complètement mon choix d'un style précis, détaillé et très réaliste, autant j'aimerai trouver pour un tel projet alternatif, une autre voie, qui ne soit pas aussi poussée sans pour autant retomber sur du semi-réaliste cartoon comme il en existe déjà tant. ( j'ai rien contre, hein, houlaaaa, mais voilà, j'aimerai trouver autre chose. ) Bref, à laisser murir pour l'instant.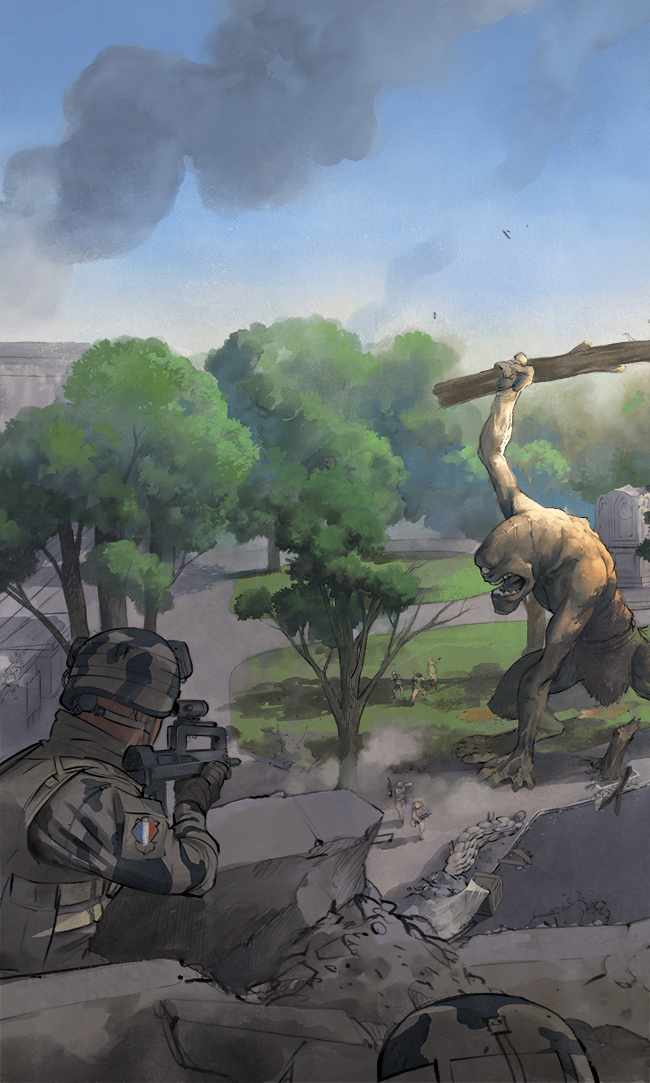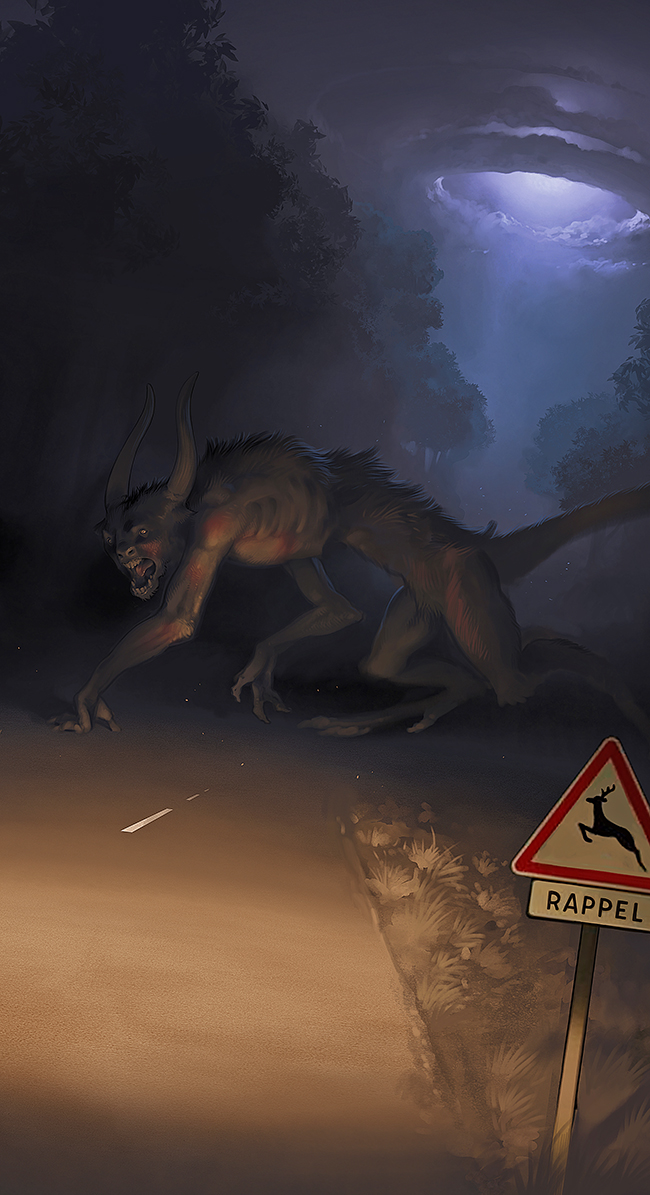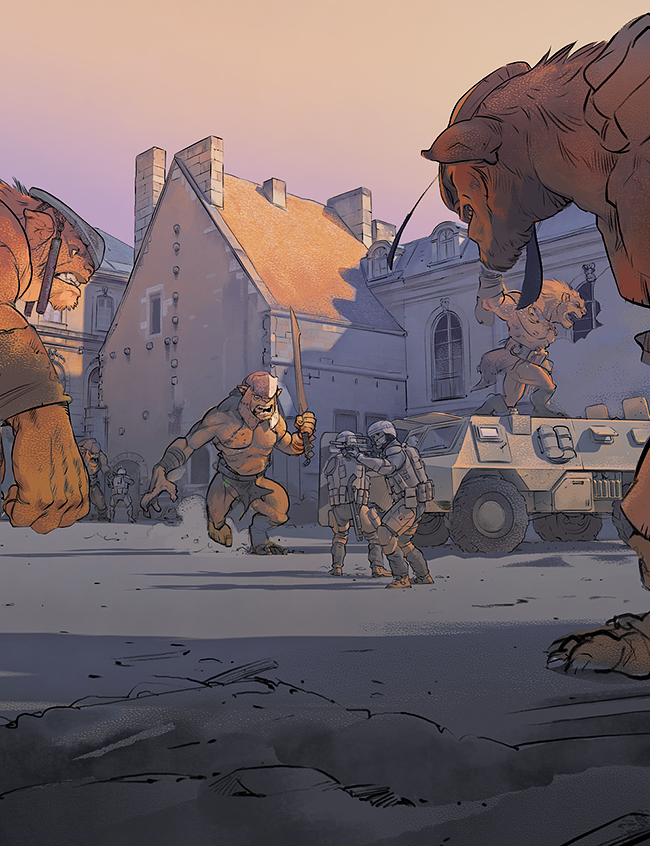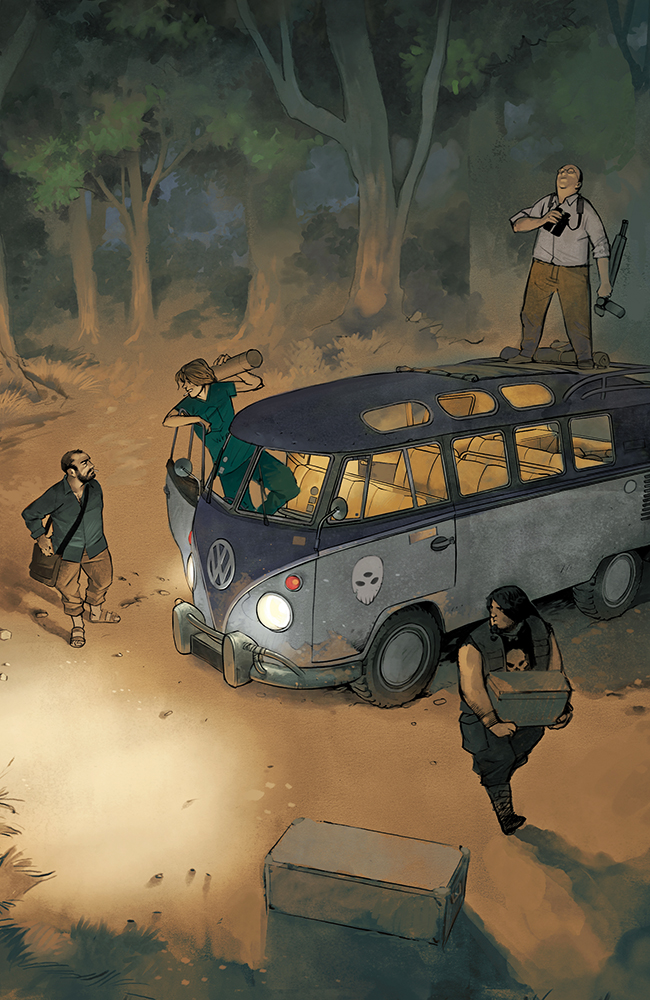 Ce blog est-il pertinent ? Good question. En dehors du fait qu'il me permet de me prendre ma petite rasade de compliments histoire de repartir du bon pied sur mon taff le reste de l'année ( vous n'imaginez pas comme ça fait un bien fou ! Merci !) il m'a tout de même permis d'obtenir, contre toute attente et malgré le peu de professionnalisme dont je fais preuve dans l'agencement chaotique de mes rogatons de projets, quelques contacts intéressants niveau boulot ( ça va, merci, je suis bien loti de ce côté là, mais je suis toujours preneur d'expériences exotiques. )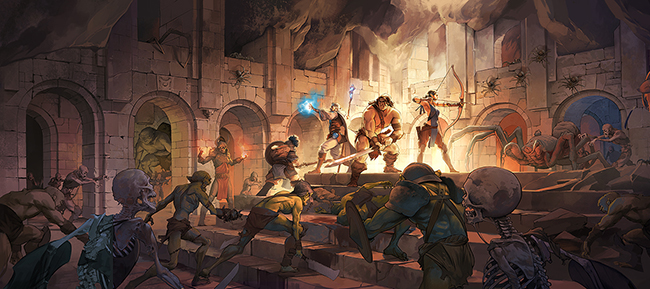 Comme ce petit jeu indé hero-quest-like dont j'ai fristouillé l'image d'ouverture. Du gros gros classique archi vu et revu mais qui fait bien plaisir.
-le twitter de Tabletop Pixel, dont c'est le projet.-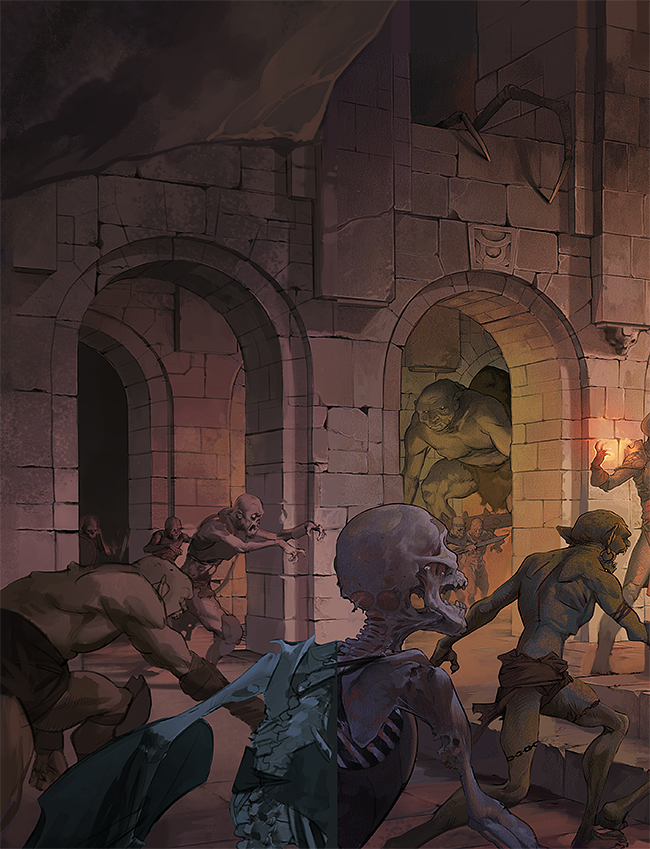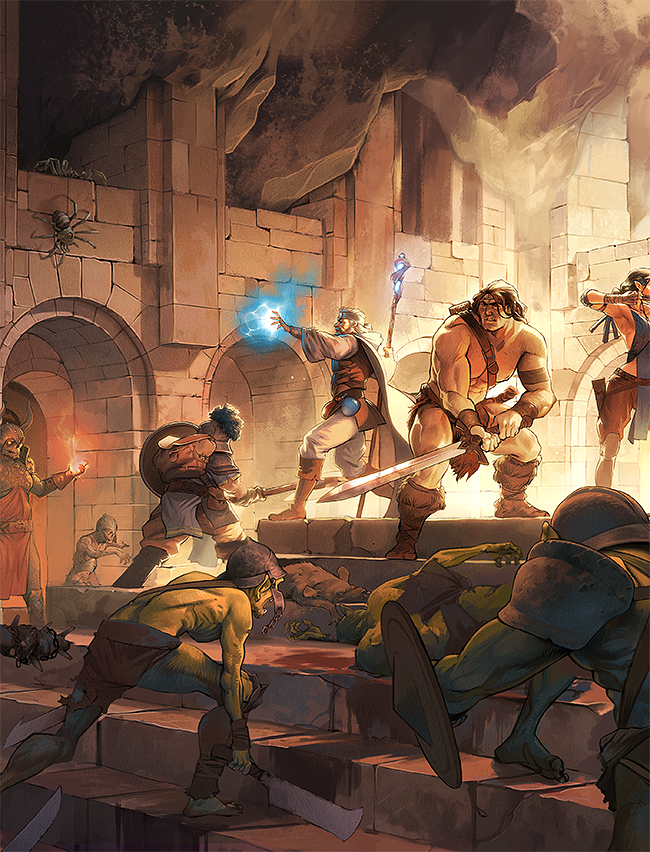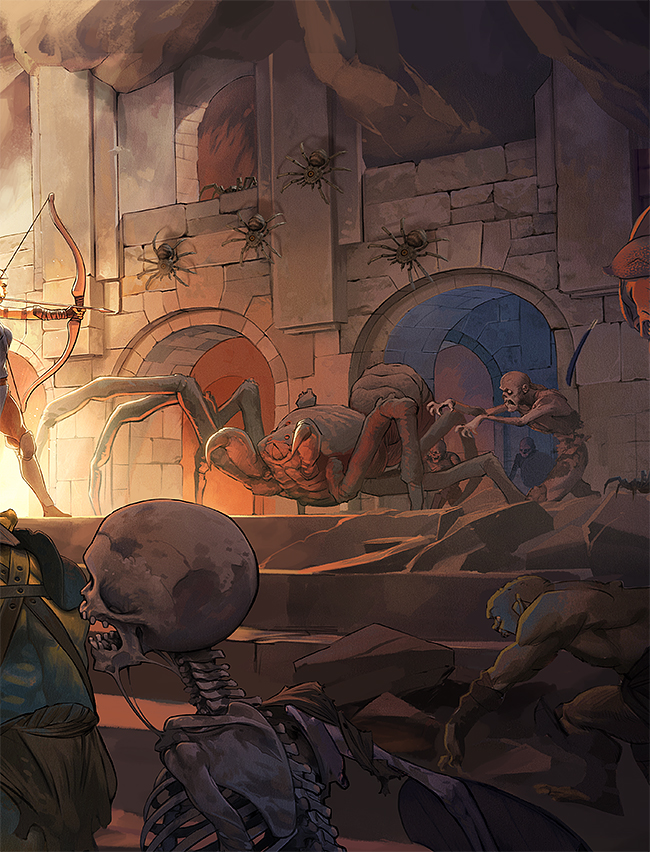 C'est du work in progress. Chaque plan de l'image étant séparé histoire de pouvoir bricoler un petit effet parallaxe michto.
Puisqu'on est passé dans le jeu, restons-y. Je vous propose une tite splurtchée de divers projets/essais/mockups/tests de ces deux dernières années.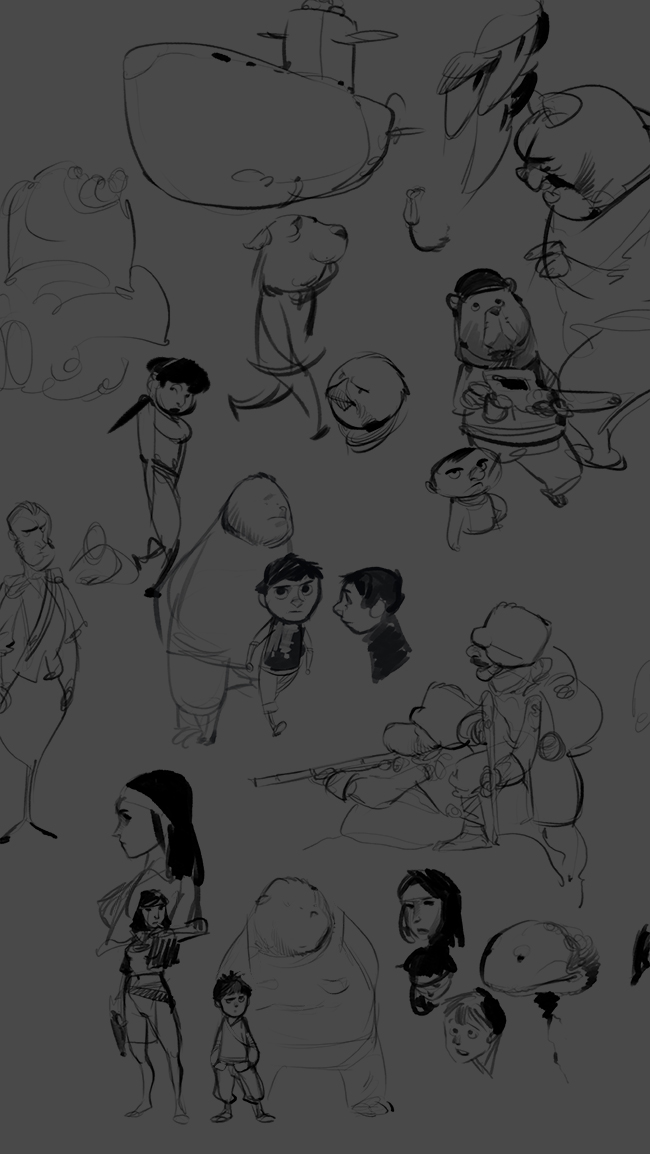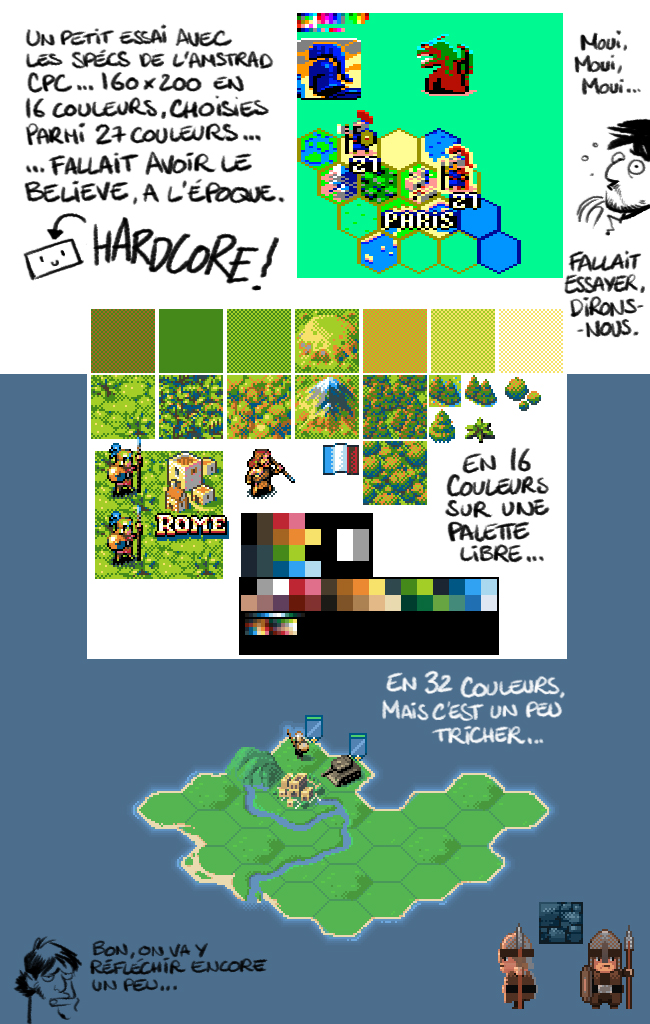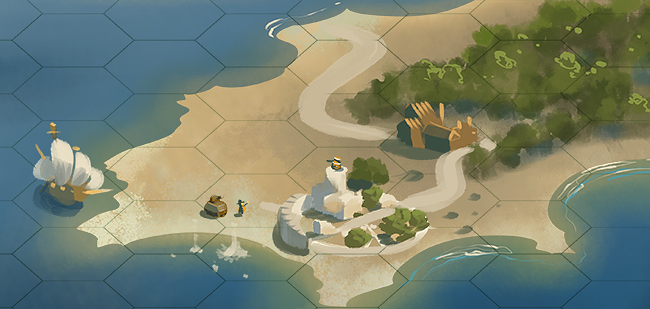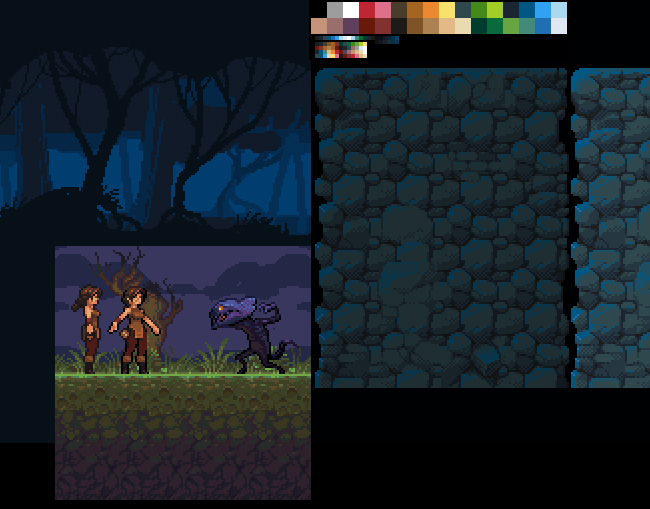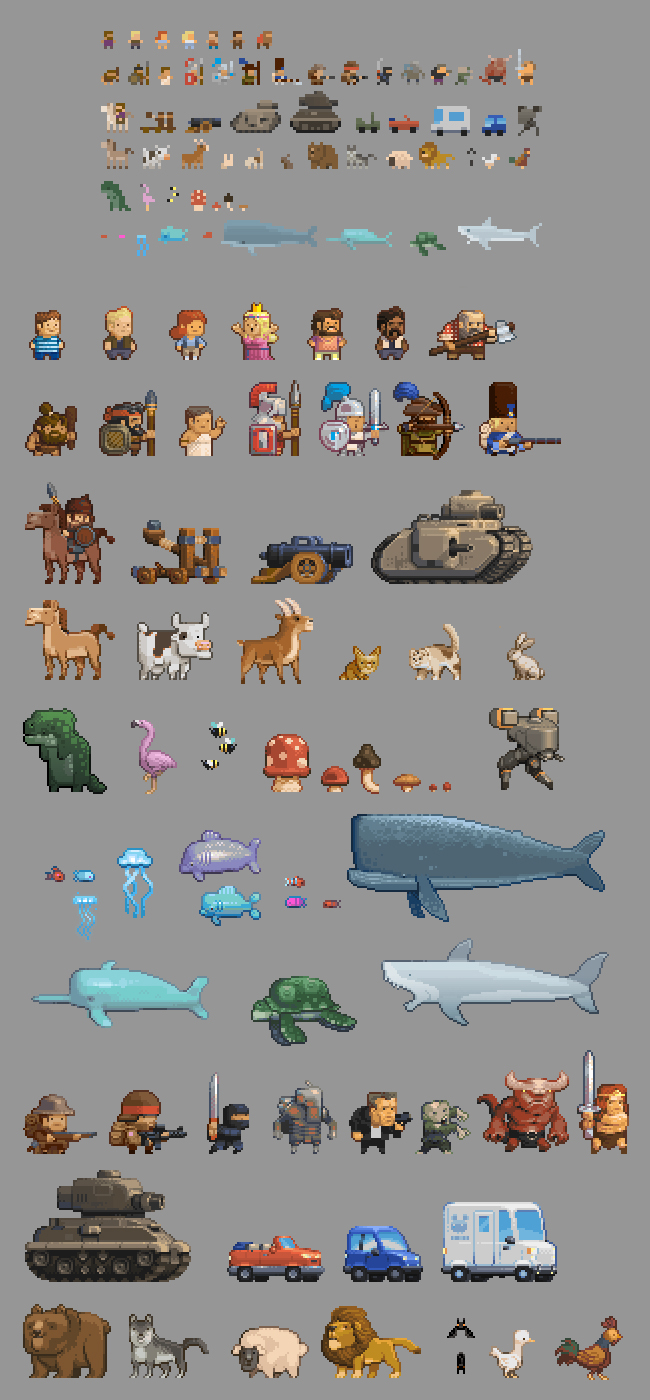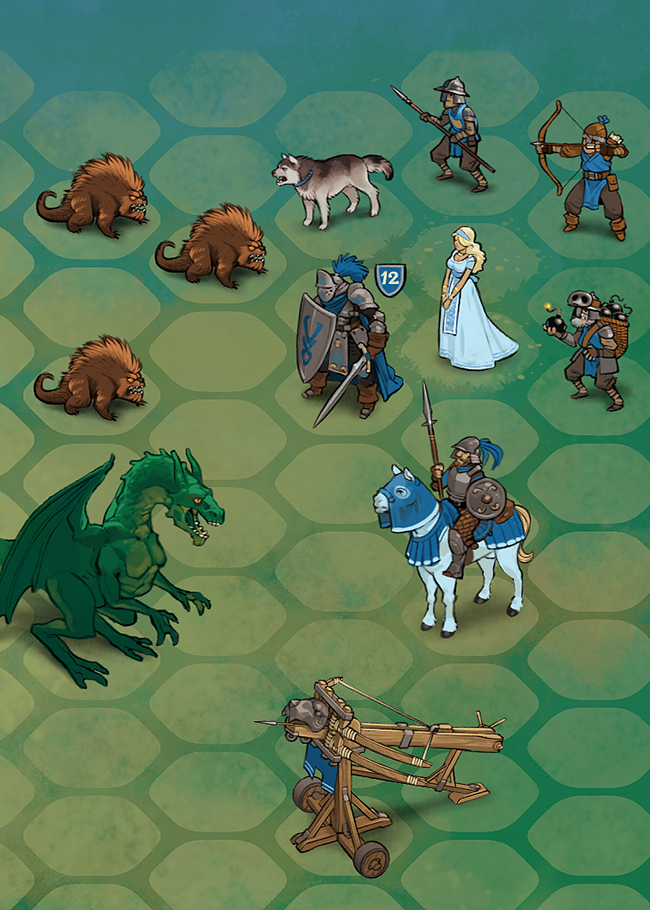 Ca c'était juste parce que je trouvais le dernier » Heroes of might and magic » super pas lisible. Là c'est encore momoche et pas vraiment sexy, mais avec un sol et un background peint à la main ça pourrait être très mignon…
Tiens, on voit toujours des stylisations typées « anime » « disneyenne » ou « pixarienne » dans les prods videoludiques.
Et le franco-belge, alors, quoi ,zut ? Du sprite franco-belge, je tiens un truc !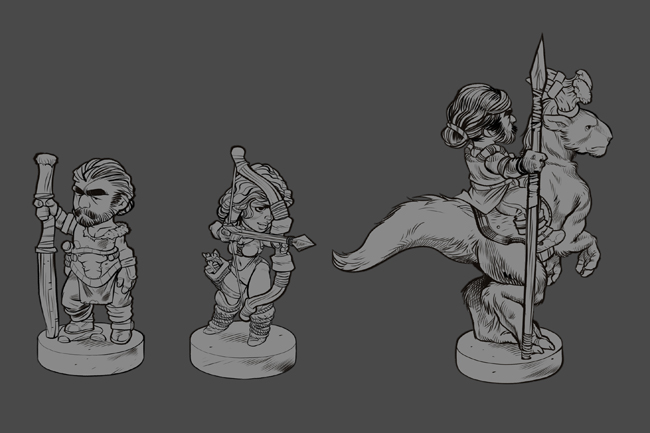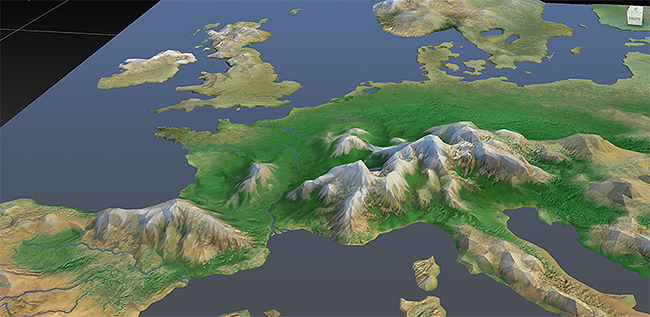 Ca fait un moment que je lorgne sur Unity et petit à petit je prends mes marques, j'apprends à maitriser le bazar, on n'a jamais fait aussi simple et puissant que cet outil pour bricoler des jeux videos mais quand, comme moi, on est une quiche en code toujours en charette, ça demande du dévouement mais je jeu (ohoho) en vaut la chandelle.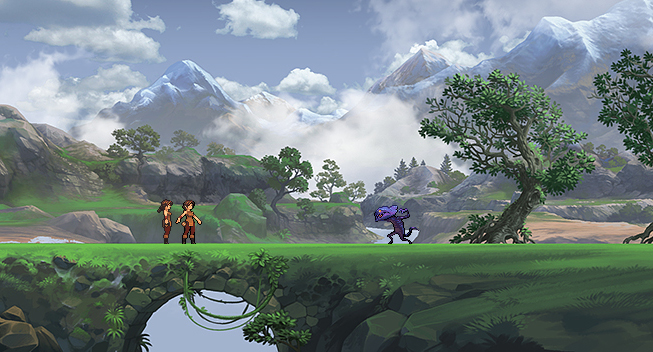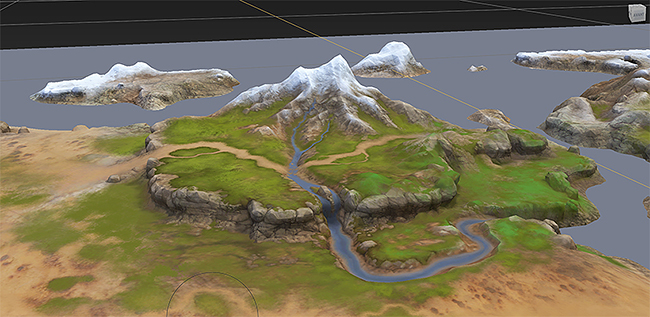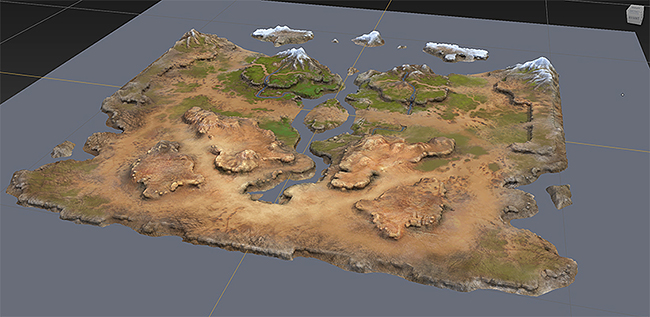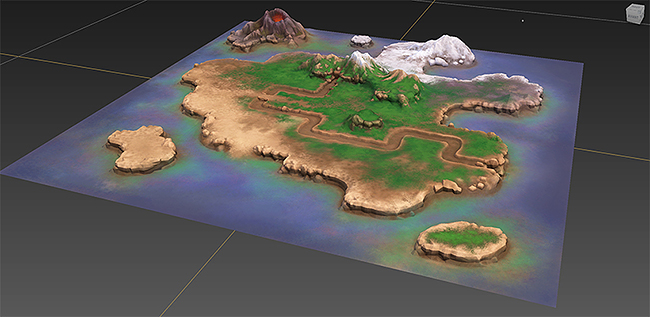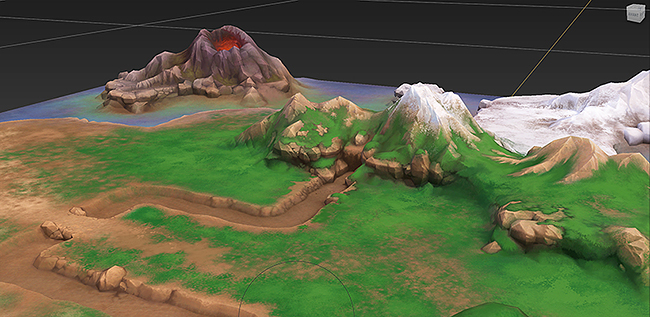 J'ai récupéré quelques chouettes frameworks pour monter des jeux simples et il me tarde d'avoir le temps de me pencher sérieusement sur la question. Mes ambitions sont bien modestes mais arriver à terminer un petit projet comme un tower defense à ma sauce m'apporterait la plus grande des satisfactions.
Du coup, en attendant, quand j'en ai soupé d'Aquablue, je me prends une soirée pour réfléchir et imaginer ce que j'aurai envie de monter. On est évidemment bien loin des graphismes spectaculaires d'un gros blockbuster fourré aux shaders mais par nécessité et par goût, je lorgne de plus en plus vers un rendu très soft et coloré. Une chiée de titres indépendants regorgent de ce types de graphisme mais voilà, j'ai envie de trouver ma patte dans ce registre. Du coloré/lisible/grand public mais fait avec amour et dévouement. A l'ancienne. Avé le petit piscel qui va bien.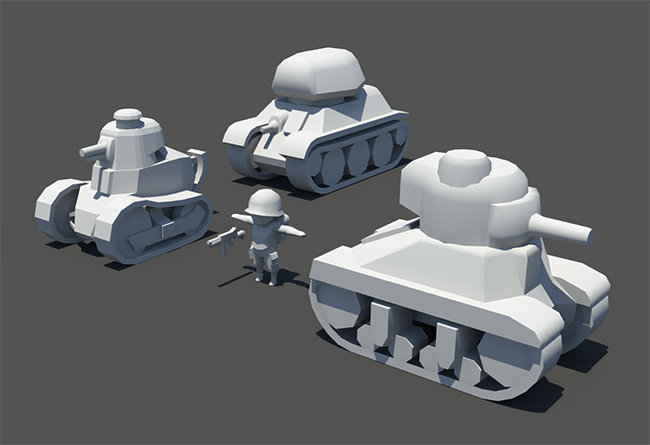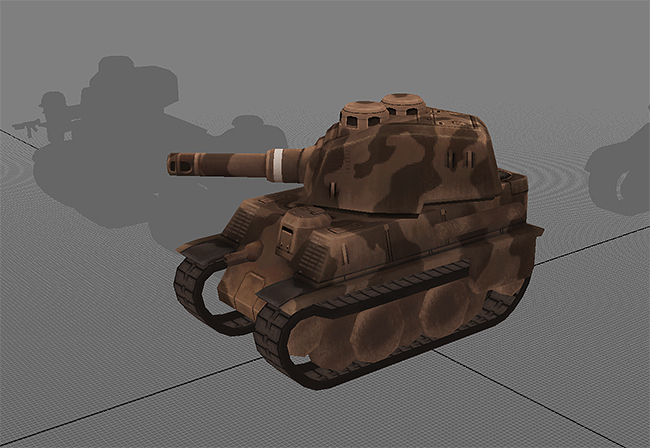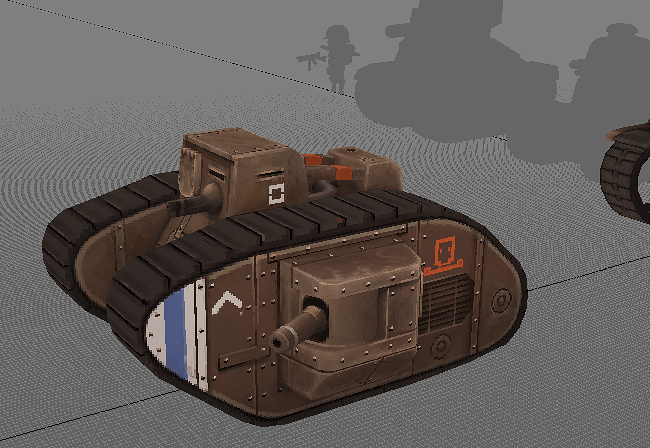 Plus ça va, plus je me dirige vers un rendu low poly avec des textures en pixel art. Parce que c'est TELLEMENT CUTE !!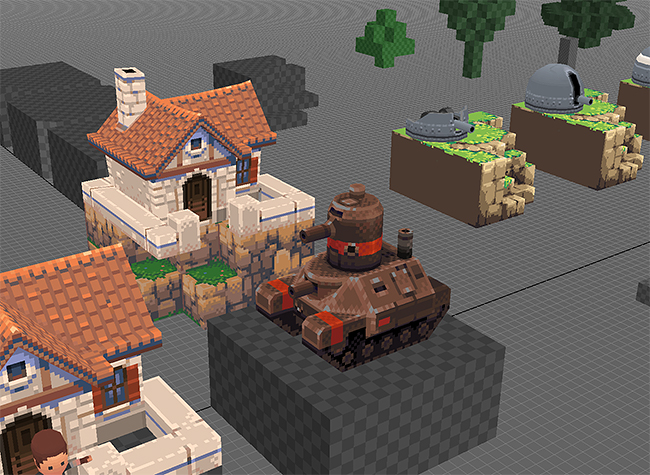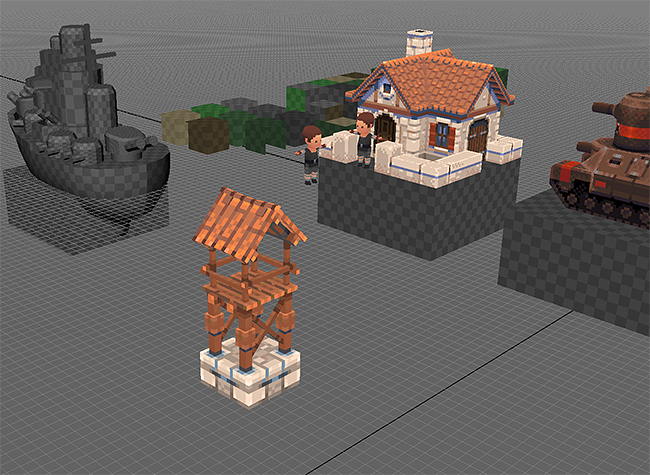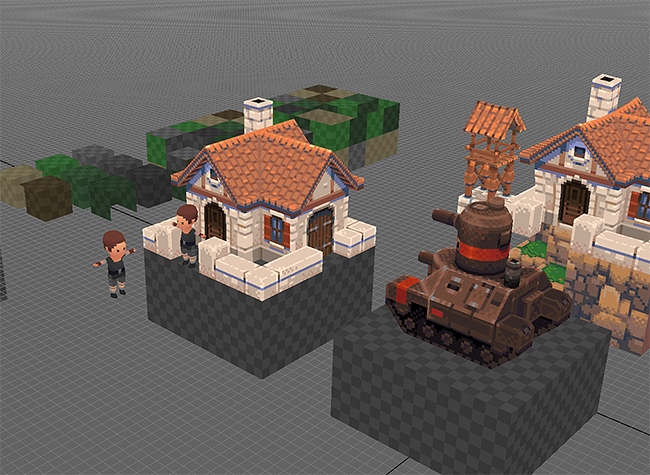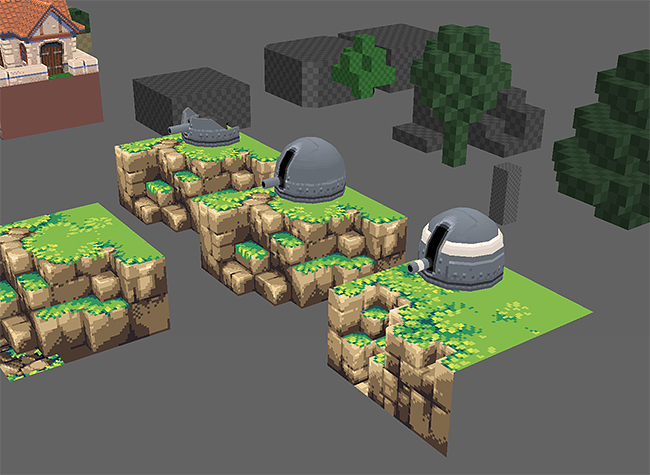 Pour terminer ce petit déballage bordélique, quelques infos concrètes sur Aquablue. Le tome 16 sortira en fin d'année et il y aura une prépublication dans Lanfeust Mag dès cet été si je ne dis pas de bêtises. Je ne peux malheureusement pas en montrer beaucoup pour l'instant sans risquer d'en déflorer l'intrigue. Je vous glisse donc la première case et les propositions de couvertures. Enjoy !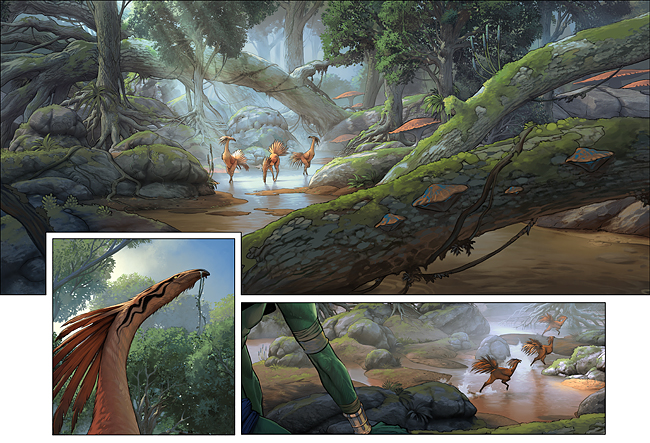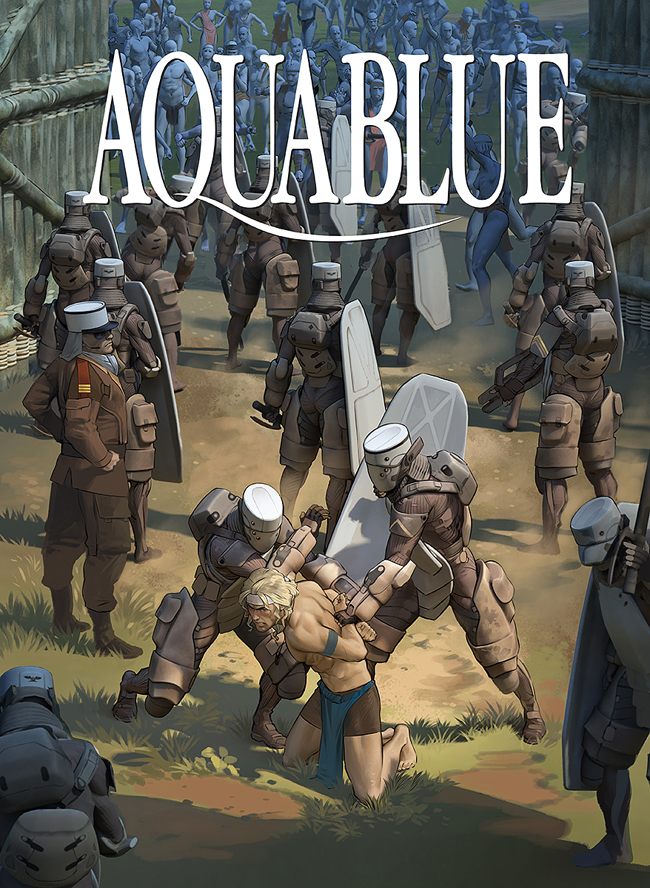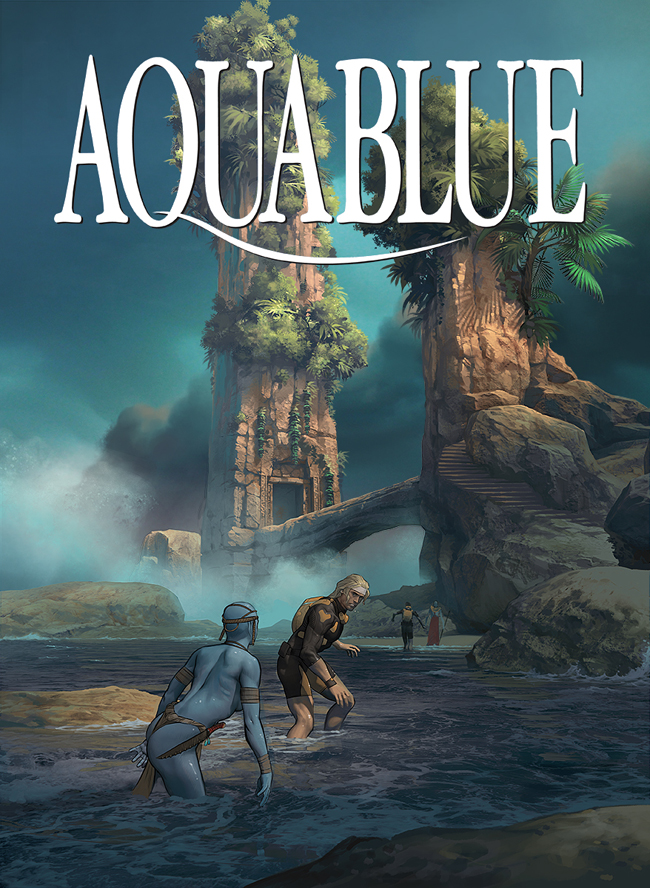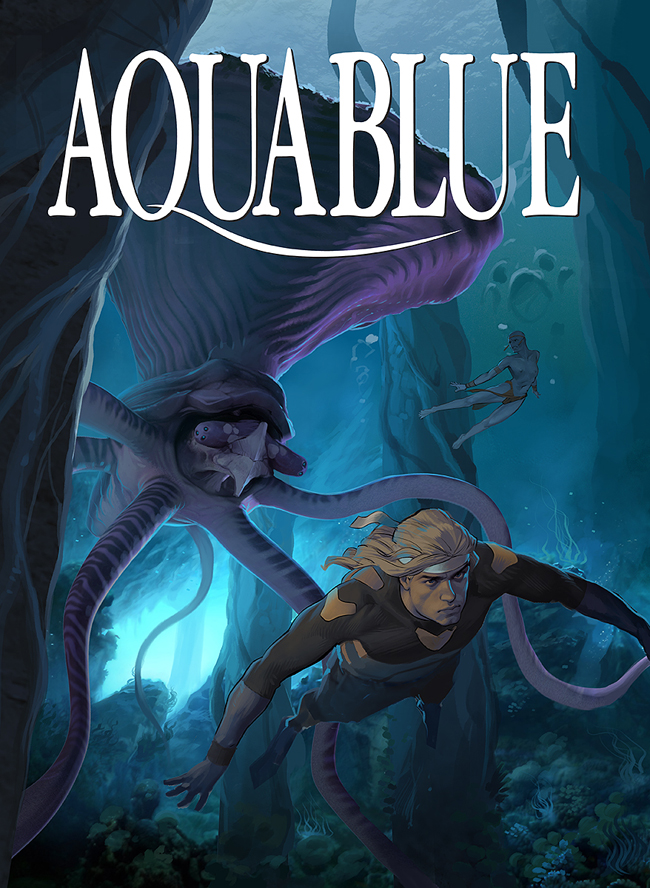 Voili voilou les amis, ça sera tout pour cette fois, j'aurais voulu faire tellement plus ( être plus didactique, ça serait tellement chic ! ) mais je crois qu'il y a déjà là de quoi vous sustenter. Je vous laisse, le devoir m'appelle ! Bisous et à l'année prochaine !